Check Our Our Other Brands!




Fully automatic firewood saw
with convenient charging
mechanism
Cuts billets and round
timber at intervals of 2.4
seconds. The billets are slid in
the still-standing timber
trough at an ergonomic
height, and gravity makes
them slide to the longitudinal
timber stop on their own. The
sawed section is carted off on
the conveyor belt, the
remaining billet slides down
to the stop and the cycle is
started again.
Tractor, PTO speed 480 rpm, power consumption min. 15 kW, 2.4 second
cycle, optional switch-over delay
• Tractor, PTO speed 480 rpm
• 11 kW E-motor 400V, S6, CEE 32A 2.4 second cycle, optional switch-over
delay
Reduced price for conveyor belt 5 ft
Surcharge for 2-part telescopic conveyor belt 16 ft with hydraulic height adjustment
Comfort package with SensoStart system: By means of optical sensors, the SensoStart system senses whether a billet has
reached the timber longitudinal stop, and starts the cutting process automatically. Driven by tractor: Universal joint shaft and
3-pin permanent power plug 12 V required!
Hydraulic adjustment of the three-point linkage by 30 cmfor SmartCut & SmartCut Comfort Advantage: simple road
transport with reduced protrusion from the centre of the three-point linkage (3.8/4.6 ft instead of 2.8/5.6 ft)
Chip extraction unit E3.0-4003.0 kW E-drive 400 V, S6, CEE 16A, with 6.5 ft suction hose (∅ 6 in) and 26.24 ft
pressure hose(∅ 4 in), with hand-geared trolley
1-part telescopic conveyor belt 13.12 ft, standard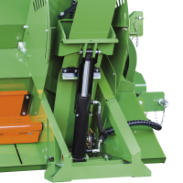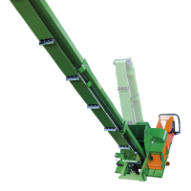 Hydraulic adjustment of
ejection height
Telescopic conveyor
belt 16.4 ft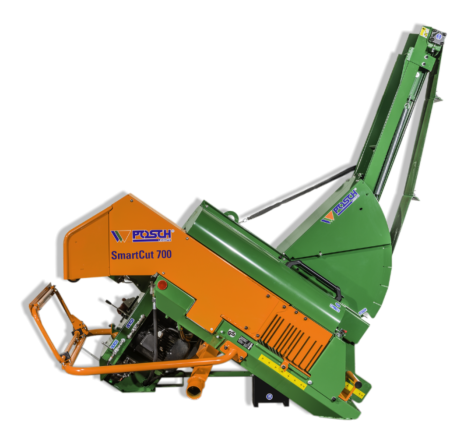 Hour counter for Z- and ZE-drive
Universal joint shaft with freewheel (for use with tractors with PTO clutch and brake and/or to avoid drive
damage)
WIDIA circular saw blade 70 cm. Reinforced designed specially for fully automatic circular saws, 66 teeth
Circular saw blade 70 cm, 84 teeth, WIDIA (for CutMaster Comfort, EasyCut)
Surcharge for bigger bore
WIDIA circular saw blade 70 cm. Reinforced designespecially for fully automatic circular saws, 66 teeth











Copyright © 2016 Northeast Implement